about us
Our reach may be global, but our standards of excellence begin at home with our boutique hospitality experience for our burgeoning membership base. We provide our curated membership base with an inclusive and welcoming environment. Our "Community-Centric" business model facilitates our partnerships with our prestigious members. We delight in giving back to our community, whether it's through our regular member speaker series, inclusive wellness program, weekly free yoga classes, guided meditation seminars, member events, or simply joining us for a chat during our weekly happy hour and bagel Mondays, we're here to for you.
At Nomadworks we work differently. The Nomadic Spirit manifests itself uniquely within everyone, let us help you find yours.
Become Nomadic.
an industry agnostic identity
An identity shaped by community.
the nomad network
Success attracts success. We fill our space with do-ers, givers, and go-getters. The ethos of coworking is founded in collaboration. We're here to help you make the connections you need with other talented, inspiring individuals with complementary skills. Our members are our greatest resource and provide an unparalleled network for one another.
inclusive by nature
The Nomadic Spirit manifests itself within everyone differently, thats what makes it so awesome! Our job is to give our community a home base where they can break down barriers and forge their own path. We give our members the freedom to work how they want, where and when they want. Whether you're a lone wolf or a social butterfly, we have a space for you.
a space to grow
Our members are hungry. Not literally because there are tons of good places to eat around our locations, but hungry for more success. You need a bigger office because you just hired a new team? Great, we got you covered. You need an event space to grow your personal profile with a talk? Consider it booked. Our flexible design allows you to cut through the red tape, and customize your work experience to suit your needs. We're on this journey together, let's succeed together.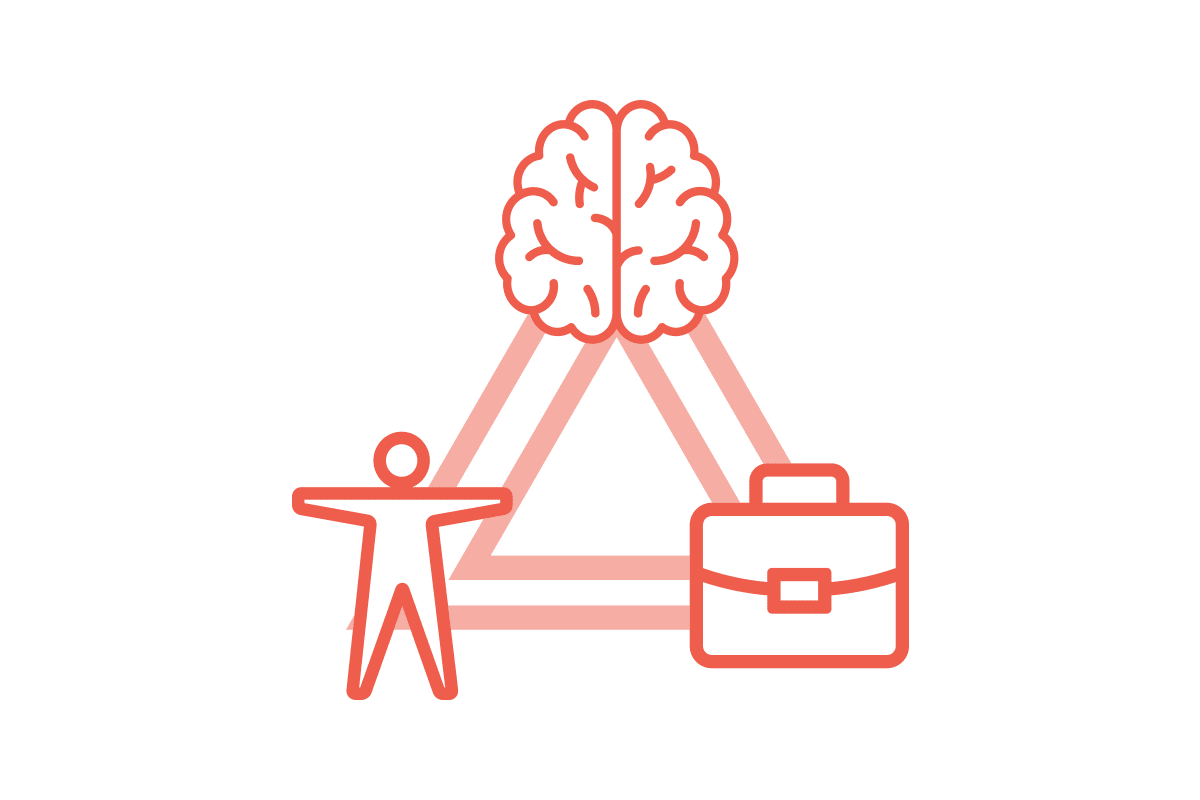 The Wellness Triangle
Most of us spend 40 hours a week at work (sorry for that not-so-fun- reminder). At Nomadworks, we work differently. We designed our services as a place to not only thrive but to grow. Our mission is to make the workplace a healthier place not only for you but for your business. Work life balance can be as hard as finding an office in Manhattan, we strive to make both as easy as possible. That's where we came up with our wellness triangle.
Healthy Body. Healthy Mind. Healthy Business.
Healthy Body
At the core of our free member wellness program are our free yoga classes provided by Bellavita 360. We encourage all our members from seasoned veterans to yogi-newbies to come down and have a stretch.
Our partnership with Popin gives our members the freedom to hit the gym almost anytime, anywhere. We make sure to always keep our bike storage ready and available, as well as our showers, and some healthy refreshments on hand!
Healthy Mind
Sometimes, you just need a minute to gather yourself and attack that project even harder than before. Why not take a breather in a meditation lounge or join in on our group meditation sessions?
Are you less spiritual and more cerebral? Join us for one of our free, weekly, thought-provoking events. Whether you're visualizing your next conquest, or simply decompressing after lunch, we provide a space to keep your brain sharp.
Healthy Business
Don't let all this wellness talk fool you, we're still very much about business here. All the free yoga and meditation in the world isn't going to help you if your business is sinking. That's why Nomadworks has curated an array of partnerships from the boutique level, to corporate juggernauts.
Help with CPA/CFO services? We got that. Need to figure out employee benefits and 401K plans? We got that. Need some funding? Let us introduce you to some partners of ours. No matter what stage your business is in, we're here to help you grow, thrive, and conquer.

Nomadworks is proud to co-sponsor New York Angels, one of the leading networks of private investors to growth companies in the USA. Click here for information.