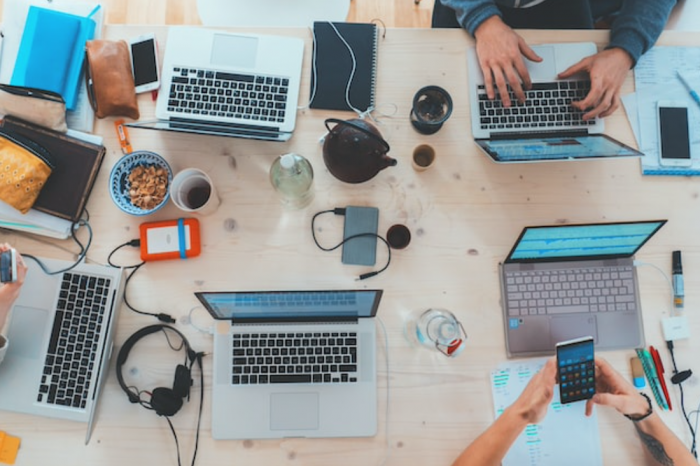 Every year, the number of digital nomads grows due to improved technology and the effects of the COVID-19 Pandemic. This opportunity allows them to work 100% remotely. In 2022 there were over 35 million digital nomads around the world. It is no longer just a trend but a way of life.
That is one of the reasons why coworking spaces and coffee shops are gaining popularity, with more digital nomads than ever seeking them out for socializing. The global coworking space market will grow at a CAGR of 17.8% between 2022 and 2023, from $16.17 billion to $19.05 billion. This could be an excellent chance for entrepreneurs who wish to create a business and provide a workspace for digital nomads.
Information About Digital Nomads
If you want to offer a coworking space or a coffee shop, it's important to understand the specific niche of a digital nomad to provide the best accommodations.
Digital nomads are workers without a central office location, allowing them to travel and start working remotely from anywhere. Most digital nomads work from coworking spaces, coffee shops, and public libraries, and they rely on public Wi-Fi access using a smartphone or a mobile hotspot. Some of the most common jobs that digital nomads hold include bloggers, writers, software developers, and virtual assistants. Some of their characteristics are the following.
A nomadic lifestyle: Living a nomadic lifestyle requires energy and the understanding that they won't be rooted in one place. To be a digital nomad, they need to know how to live this lifestyle as efficiently and budget friendly as possible.
Passionate travelers: A true nomad has a passion for traveling and an ardent desire to see the world. Those who enjoy trying new foods and experiencing diverse cultures will benefit from working as digital nomads.
Socialites: It's no surprise that digital nomads enjoy socializing with their fellow nomads and people living in various places. Many look for social groups or seek out coworking spaces to talk to their peers and develop new relationships while working remotely.
Time management experts: When traveling, there will be differences in the time zone. This will happen more often if the digital nomad is working outside of the country. So, it is important they manage their time. For example, if you have a U.S.-based job, the time distance in places like Asia can be as much as 10 to 12 hours, which could interfere with your work.
Reasons People Like to Work in a Coworking Space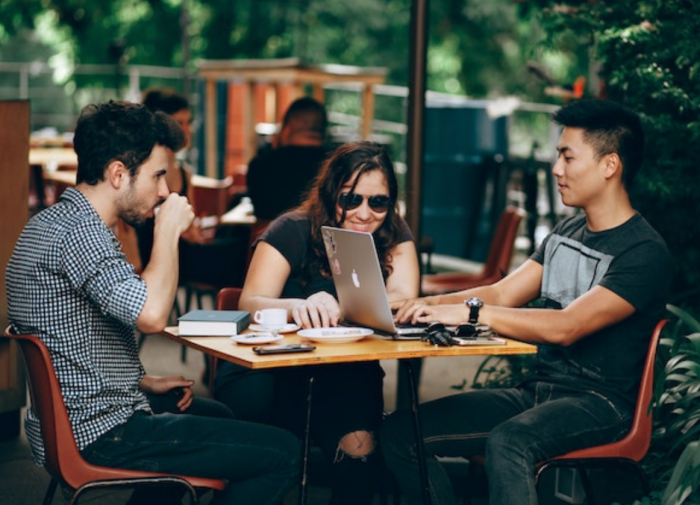 There may be numerous advantages to offer when having a coffee shop or a coworking space, but here are some of the most important reasons that digital nomads look when searching for where to work.
Community: Most of the time, digital nomads travel alone, and working remotely could be very solitary. Creating social spaces and activities for them would be a huge plus. They would love to meet new people and become friends or to use it to network and create future partnerships.
Convenience: Having access to amenities could be beneficial for people that work remotely, coffee stations, mini kitchens, meeting rooms, space to network with other people, etc. Another convenience could be that these spaces offer flexibility, digital Nomads are not obligated to sign a contract to use the space, and they are not asked to be for a specific amount of time.
Structure and productivity: For travelers, working in open spaces could be very loud sometimes, so offering a space to work where they could have private meetings without a lot of noise would be very attractive.
Planning your Coworking Space
If you currently have a space in your home, you should surely take advantage of it and turn it into a coworking space. If not, look for a space and take into mind these important considerations when setting up a coworking space.
Location
In terms of location, living in a tourist area is ideal since most digital nomads prefer to work from areas with plenty of things to see and do. You don't need to live on an exotic island, but you will get more attention if your location is in a popular tourist spot.
Make sure that your space is easily accessible by subway, bus, or other means of public transportation. Many coworking spaces are well-connected to this transportation near downtown districts that are fun and bustling but also affordable to reach their target group.
Branding
It is critical to be personally identified by your audience and to stand out from the crowd. It is how you present yourself to the world. Make a list of your name, slogan, logo, font, colorimetry, value proposition, and other strategies such as a business model, buying persona, marketing plan, and so on. Conducting research on your market, competitors, and the industry as a whole will provide you with more insights into how you should approach branding.
Price Strategy
Develop a pricing structure based on your business model so that people know what you charge. Here are a few ways you can set rates for your coworking space.
Do your research: Come up with a price benchmark by looking at other spaces that are similar to yours. Research their business model and use it as a guideline to help you determine your rates and classify them based on your offer.
Coworking day pass: You can charge a "coworking day pass" that offers the space for an entire day at a flat rate. Doing this allows the digital nomad to come and go as they please throughout the workday for one cost.
Membership: For those who visit your space at home regularly, a membership fee works well. Determine whether you'll charge the membership fee monthly or annually.
Coffee shop: If you decide to use the coffee shop business model, you can sell snacks, food, and coffee while allowing people to use the shop in your home as a coworking space for free.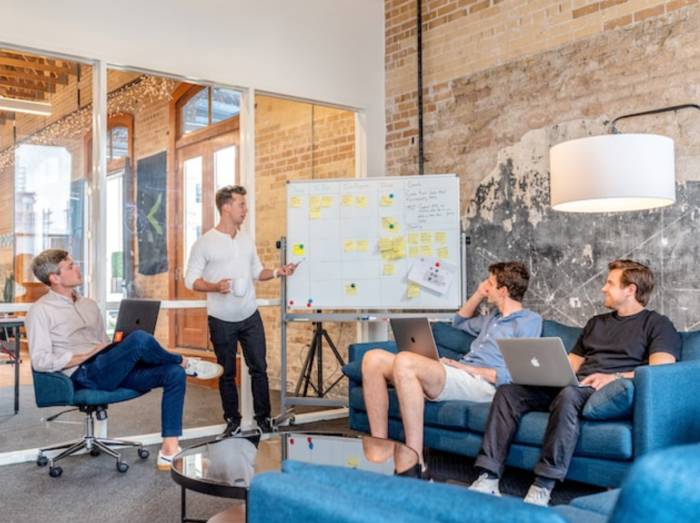 Building the Space
Before developing and creating your coworking space, you must consider your niche audience and what type of digital nomads you're trying to attract. Look for something that fits your business model and your overall aesthetic. The key is to find an area within your home that will encourage productive work, spark creativity, and provide customers with a chance to build meaningful networking relationships. The goal is to design a community centered around digital nomads. Incorporate comfortable and functional furniture with a modern design and layout. You'll also want to provide amenities like comfortable office chairs, free Wi-Fi, and access to separate meeting rooms.
Designing the Space
1. Communal place: Make the space in your home a communal place where workers can connect with others — a major reason why most people pay to work in a coworking environment rather than working from home or in an office.
2. Meeting rooms: Designate separate closed meeting rooms where nomads can hold conferences, participate in remote meetings, and talk to customers and clients to make your space more attractive to professionals.
3. Coffee station: If you're designing a coffee shop in your home, add a convenient coffee station. Depending on your chosen business model, you can sell the coffee or offer it for free.
4. Networking spaces: A large area in your home for networking is an excellent plus for digital nomads. This space can be a central area with large tables, comfortable chairs, and couches where workers can lounge, relax and talk to others.
5. Kitchen access: If possible, offer kitchen access. This area will serve as a type of "break room" where people can warm things up in the microwave or put their lunches in the fridge.
6. Temperature control: Make sure your coworking space has reasonable temperature control so that it's warm in the winter and nice and cool in the summertime. This means that you will need to have a well-maintained HVAC system at your location. Having the systems properly maintained will help you keep your warranty active, which will help keep the guests happy and comfortable in case the system breaks down.
7. Recommendations: Create a fun "what to do in this city" area since many digital nomads enjoy visiting local attractions like museums, bars, and restaurants. Add a list of recommendations for things to see and do.
8. Furniture: Plan your layout and provide furniture like standing desks, comfortable office chairs, and plenty of extra comfy chairs and couches. Soundproof dividers can help workers meet with people quietly. You can also add some live plants.
9. Lighting: provide lamps on each desk, and install more lighting if desired.
10. Decoration: Brighten up the coworking space with fun décors like wall art, posters, and bookshelves filled with unique books and decorative objects like sculptures and other art.
11. Security system: Install a security system in your home with cameras so that you can monitor your space at all times and ensure that the doors are securely locked when closed.
For most of these spaces, you will have appliances, electronics, and gadgets that will be heavily used. They have to stand up to the heavy burden of use and keep them from breaking down. Some will need regular maintenance, which will help you maintain your warranty eligibility.
Provide Essentials
Stock the space with basic office supplies like printer paper, pens, staplers, a hole punch, and other office basics like paper clips and rubber bands. Another important thing is to ensure you stock the coworking space with housekeeping items like cleaning supplies, toilet paper, and kitchen essentials, including paper towels and coffee mugs. You should also make sure to offer miscellaneous hardware like power strips, extension cords, and Internet routers (if needed). Offer electronics like computer chargers for PC and Mac, phone chargers for Apple and Android, extra computer monitors, and HDMI cables — all essentials for working remotely.
Staff
Depending on the size and how busy your space is, you might consider hiring some employees or staff members. You can also wait until membership and usage increase before hiring additional help. Look for someone to serve as a full-time or part-time community manager. You can also enlist the help of a student intern for a lower cost. Hire a virtual assistant if you need help managing memberships and basic bookkeeping. Hiring a business accountant to help you manage taxes and business expenses is also wise.
Marketing strategies to attract digital nomads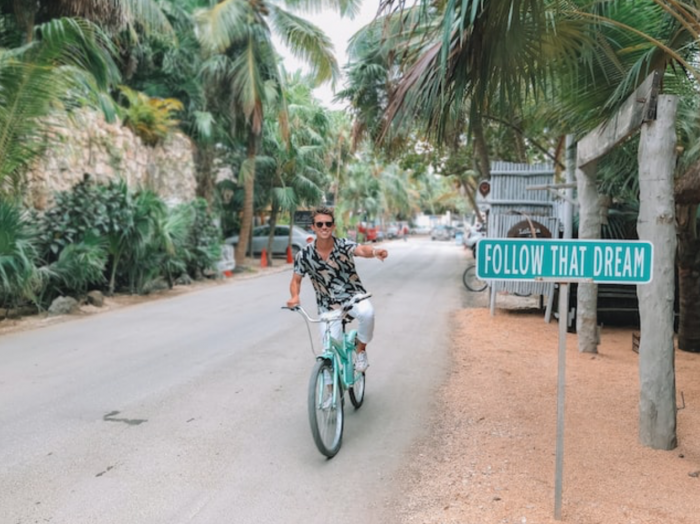 Once you've chosen a place within your home and designed it, it's time to look for digital nomads to experience your coworking space.
Network and Partnerships
Get to know hostels in your local area and form alliances with them. They can tell visitors about your home space, and you can recommend that digital nomads stay there for a mutually beneficial relationship.
You could also make a partnership with a Global Pass provider so that digital nomads from all over the world can visit your space with their pass, which is an excellent way to gain more exposure.
Online Presence

Design a website: Design a sleek, interactive website with unique, relevant, engaging content and awesome visuals, including videos and images. The website should be professionally designed and genuine. Remember to include references with contact information if possible. The website should be easy to navigate and in sync with your business model and style.
Create a blog: Write a dedicated blog focusing on the digital nomad lifestyle and its challenges. Include evergreen content that's relevant to the community. You could always hire professional copywriters to do the job, as it takes time to write and publish quality content. The blog should address common pain points like networking strategies, discovering new technology, and ideas for business growth. Keep your blog well-maintained and regularly updated so there's always something new. If you have a website, blogging will definitely help you to bring out new leads.
Social media presence: Develop a solid social media presence on relevant platforms like LinkedIn, Facebook, Twitter, and Instagram. Ensure you engage with users and add original videos and images to every post. Follow similar niches and network with people who can refer your coworking space to others. Consider paying for targeted Facebook ads to help you reach more people.
SEO Strategies: Incorporate a targeted SEO strategy into your marketing plan. Focus on relevant keywords and update your content on the website and social media accounts often to extend your reach to more nomads. You can also pay for SEO if you need help with a viable plan.
Email newsletter: Start an email newsletter and encourage people to sign up. If you want, you can offer email subscribers special discounts and other perks. Include a link to your website, blog, and social media accounts in every email.
Influencers: Enlist the help of social media influencers to talk about your home space. Make sure that you choose influencers that digital nomads are interested in following. Find influencers on YouTube and Facebook who are already part of the digital nomad niche and ask them to promote your business in exchange for a free membership, merchandise, or discount.
Merchandise
Create some excellent merchandise with your logo and coworking space name. You can sell anything from coffee mugs and T-shirts to baseball caps and backpacks. Offer a special discount to regular visitors to your space.
Instill a Sense of Community
Make events at your business: Create unique events that digital nomads would be interested in participating in to help foster a sense of community. Try a fun event like 90-second networking similar to speed dating, but for workers.
Share tours: Most of the digital nomads love knowing the place they are visiting, so offering them tours to know the city would be a great help for them to do more activities after work.
Bicycle rental: Partner with a local or national bicycle rental company and offer this option to your digital nomads. Many enjoy biking around metropolitan areas to get to different places rather than taking public transportation.
Language Exchanges: It is a type of meeting of people interested in sharing their languages. They're not necessarily a thing that is exclusive to digital nomads but taking into consideration that digital nomads come from a whole lot of diverse backgrounds, including different states and countries. Usually, these social gatherings are set up by hostel owners, coffee shop owners, or just culture and language enthusiasts.
Hospitality Tips That Lead to Good Reviews
Digital nomads must cope with various difficulties while working remotely. You can offer some things to improve their experience as an at-home coworking space. Stress and lack of stability can lead to loneliness and anxiety for many digital nomads. They may find maintaining a work/life balance very difficult. The niche for digital nomads is also often misunderstood as it goes outside traditional work boundaries. You can help by providing excellent (and free) Wi-Fi to reduce stress about connectivity. Include comfortable furniture to make the workday smoother, and offer complimentary snacks and coffee to customers to give them a bit of comfort while at your home away from home.
By practicing some simple means of hospitality, you can garner plenty of good reviews about your home space. Not only will this improve your business exposure, but it will also attract even more digital nomads to come and visit and learn more about what you offer. The word will spread quickly if some nomads have their websites, social media accounts, and coworking apps. Remember to make every experience one that your customers will remember and enjoy so that it improves your reviews, ratings, and exposure.
Integrate Tools for Your Organization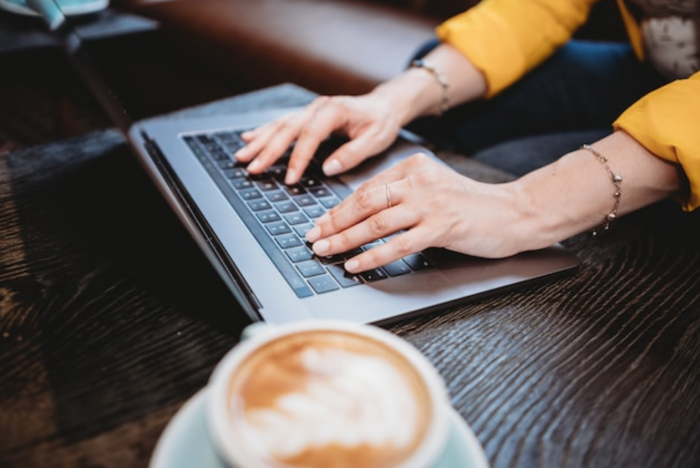 Once your business is up and running, you must ensure that you maintain accounts of all daily transactions. The more clients you have, the more employees you hire, and the more equipment you purchase, the more organizational tools you will require.
Management tools: Develop CRM or customer relationships management tools like online booking for office spaces, desks, or meeting rooms. Make it easy for customers to access their accounts via a smartphone app or an online account.
Offer invoicing and remote payment so that digital nomads can pay for their space rentals anytime and from any location. You can also provide automated payments so that your customers never miss a payment and can visit and use your coworking space any time they want to.
Event management tools: Use events management tools to notify customers of upcoming events and create exciting descriptions using cover photos and text. Highlight links to more information about the events and provide it across several platforms, including your social media, website, and emails.
Customer support: Provide consistent customer support through a third-party system or an in-app format. Make sure you or your representatives are available to answer questions and provide help as often as possible. Include a "help" section on your website that integrates forms and live chat whenever possible.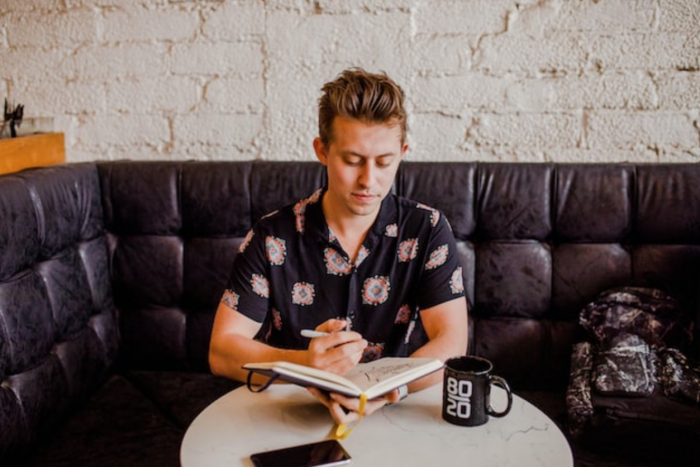 Remember the tips from this guide if you want to offer a great coworking space to digital nomads in your home. While this life and working style aren't for everyone, those participating are passionate about what they do. With a wonderful coworking space, your home business can become a part of this growing trend.
Article written by Paula Hernandez