We know eating healthy is tough. Not everyone has the time to cook decent meals at home, or the wherewithal to pack lunch to work. Eating out can really sink your diet cause you don't really know what they're putting in the food. That being said, we've done our due diligence, and in the spirit of wellness, compiled a quick easy list of healthy lunch spots for you to hit up for lunch. Some of them you probably heard of, others may be your next go-to healthy joint!
Natureworks

113 E 31st St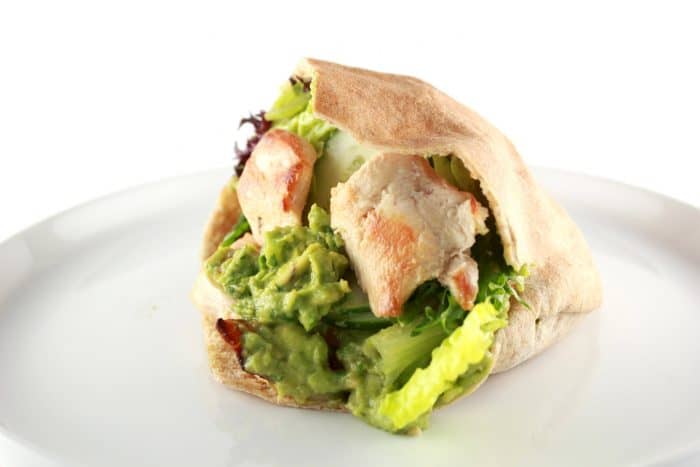 Probably the best-kept secret in the area, but once you're in the know, you know. Natureworks has been serving New York healthy food since 1978 with one simple mantra in mind, "Becoming fit is simple, eat real food". We wouldn't recommend dining in as this place is small (like really small) but as a takeout spot, it can't be beat. Make sure to call in your order ahead cause around noon, they are packed (a common theme you'll find as you read on.) If you're looking for a protein-rich power lunch to get you through the day and your after-work workout, Natureworks is for you. 

Our Faves: The Chicken Coup, The Lexington Wrap, South American Taco Salad, The Cinco de Mayo Plate. 

SweetGreen
1164 Broadway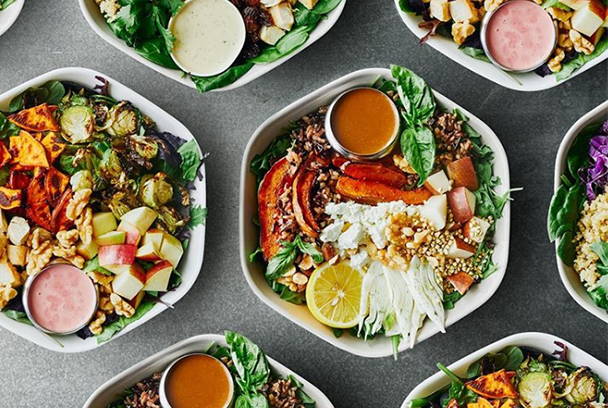 If you're deep in the salad game and are just now hearing about SweetGreen, you may be living under a rock. Since opening up on Broadway SweetGreen has been a lunch powerhouse for the Nomad district. You may ask yourself as you walk down the street why on Earth that many people are lining up for a salad place? Well, it's cause that salad is just that good. Admittedly, it is a bit on the pricer side, but it's one of the only salads on the block that doesn't need a side dish to fill you up. Make sure to call ahead or you're going to end up spending your entire lunch break on the line.

Our Faves: Elote Bowl, Shroomami, Spicy Thai Salad, Hummus Tahina 

Juice Healthy Food
156 E 33rd St, New York, NY 10016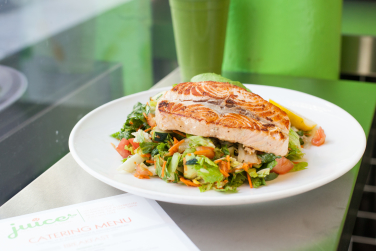 You got to love a name that gets right to the point. Juice Healthy Food is serving up, you guessed it, juices and healthy food. This moderately sized eatery is good for dining in or pickup. With plenty of options ranging from wraps, soups, and full-on meal platters, you really can't go wrong. Not into solid food? They have over 20 beverage based meals to keep you energized ranging from smoothies to juice, to protein shakes. If you're feeling guilty about stashing that bag of chips at your desk for your 4 PM snack, we highly recommend the PB Balls. These bite-sized power packs are made with Peanut Butter, coconut, oatmeal, honey, and a little chocolate.

Our Faves: Acai Smoothie, Kick-Off Shake, Big Slim Plate, Cajun Wrap

Miraj Healthy Grill
120 East 34th St., New York, NY 10016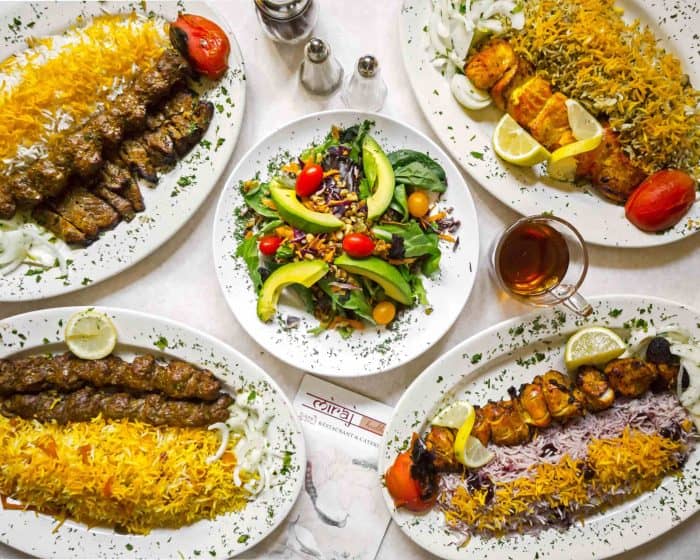 We've all been there. You walk by a Hallal cart and that wonderful smell of spiced grease wafts into your nose. You feel around your wallet for that $5 or $6 and go to town. Then, the 1100 calorie regret swallows you faster than you could wolf down that rice soaked in white sauce. Don't worry, there is a better way. Miraj Healthy Grill is bringing you all those Persian, Medeterrian, and Middle Eastern flavors without all the grease. This spot definitely has more of a sit-down dinner vibe, but you'd be a fool to miss out on their $12.50 lunch special. Healthy food doesn't have to be chicken wraps every day!
Our Faves: Charbroiled Beef Kabab, Broiled Lamb Shank, Eggplant with Meat Stew, Cornish Hen Kabab 

Mulberry Vine
55 West 27th Street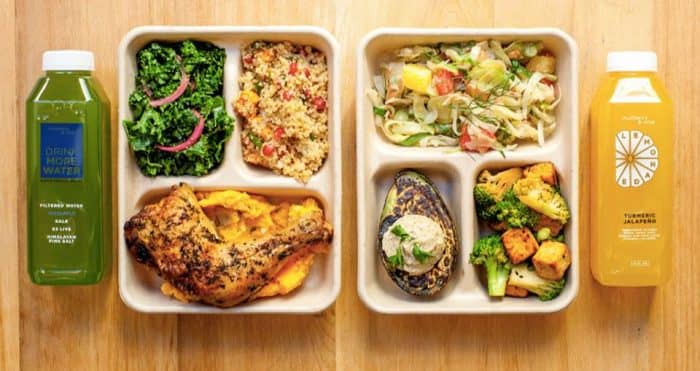 Live Dirty, Eat Clean. That's the motto at Mulberry & Vine and we can definitely appreciate that. Mulberry & Vine set themselves apart with a great level of transparency. If you go to their website, you can read an incredible FAQ that really gives you a feel for the ethos of the place. The Food is fresh, clean, and tasty, so that's our big three checkmarks taken care of. You either pick a plate or bowl (bowls get extra greens, sauce, and a crunch, so go with that) 2 veggies 1 protein, or 3 veggies. The menu might be a bit smaller than what you'd expect, but still more than enough options to keep things fresh.

Our Faves: Thai Chili Noodles, Charred Avocados, Roasted Sweet Potatoes, Sesame Scallion Tofu, Freebird Chicken Thighs

Dig Inn

1178 Broadway, New York, NY 10001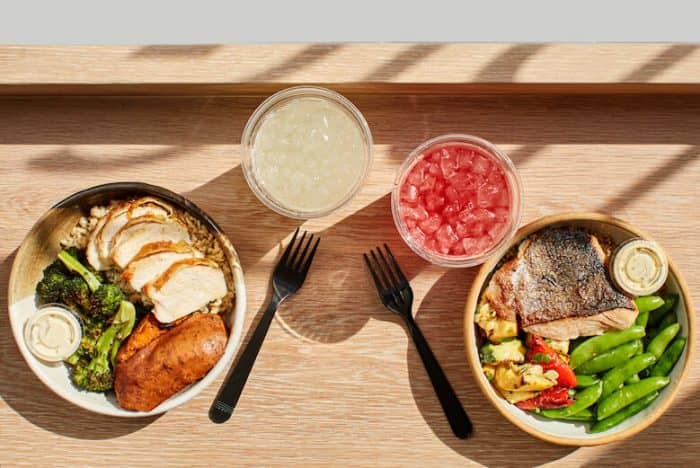 The GrandDaddy of Healthy QSR (Quick Service Restaurants) serving NYC since 2011. Dig Inn is a fast, easy, delicious solution to any lunchtime craving that won't break the bank or sink your gains. They do a great job of mixing up their seasonal menus so nothing gets stale or borning. Like most QSR they follow the one protein two veggie model, though if you're feeling extra hungry you can always tack on a third side or half an avocado. They're currently in their spring menu, but summer is on the way!

Our Faves: Blistered Shishito Peppers, Charred Brocolli with Lemon, Turkey Meatballs, Charred Chicken Thighs, Green Beans.