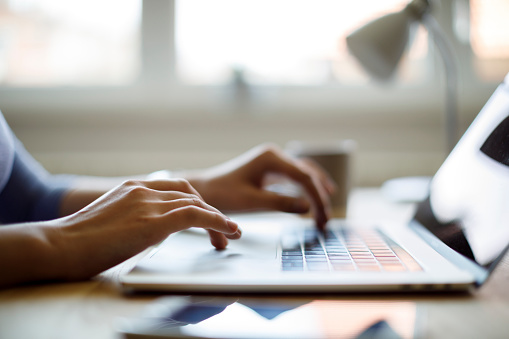 Without a doubt, becoming a digital nomad is increasingly popular – and for good reason. There are so many benefits to travelling and working remotely, many of which we've discussed on our blog. But there can be some downsides or some aspects of nomadic life you need to be wary of.
As with any lifestyle, you need to look after your mental health and wellbeing. And being a digital nomad can throw up some challenges for wellbeing. After all, when you choose a location-independent, technology-enabled lifestyle, you're moving around a lot, meeting new people and regularly adjusting to change. So what can you do to support your mental health? We take a look:
1. Keep in touch with your friends and family at home
It's likely you'll have a home base, where many of your family and friends live. Although it may vary how much you visit this location, you can still keep in touch with regular messages and calls. Video calls are great, but researchers have said they're no more effective at emotionally connecting you with whoever you're speaking to than the good old fashioned phone call. So don't worry if your parents struggle with Google Hangouts or the latest tech, or your friends are hesitant to yet another Zoom quiz, just remember to pick up the phone to all your loved ones.
2. Connect with other digital nomads
Who better to connect with than other people in a similar position to you? Other digital nomads are likely to be like-minded individuals who you'll have a lot to talk about with. Aside from your shared interests in travelling and exploring as you work, they'll also be a great source of information and support. You can spend time together, share adventures, and even discuss similar worries.
To find other digital nomads, try joining Slack channels, groups on social media, visit coworking spaces or rent coliving spaces. Nomad List is often recommended, and a good place to start – it's like an online encyclopedia for digital nomads and travellers across the globe, with a network of over 62,000 remote workers in over 287 cities.
3. Become an expert at prepping for your next move
Preparation is key. When you move regularly, you'll get better at packing up your things in one location and unpacking in another. Things are bound to be unsettled for a while but the quicker you can get used to new surroundings, the better. It helps to travel light so think about what you really need and what you could do without. It's important you have the right set-up for work, for example, as the wrong one may affect your workplace wellbeing. But coworking may suit you to save you from investing in heavy stuff, such as a desk and suitable chair, that you won't be able to move easily.
Over time, you'll quickly work out what you do and don't need. Efficient packing is just yet another valuable skill you'll pick up as a digital nomad.
Article written by Mavis Miller