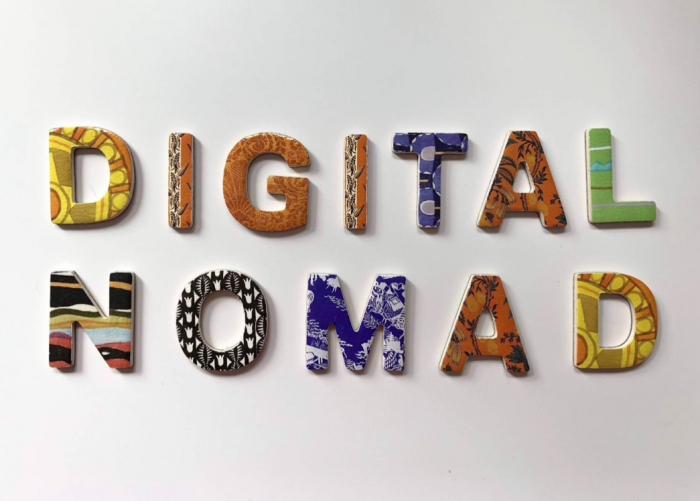 As the world becomes increasingly digital, more and more professionals are adopting a nomadic lifestyle, embracing remote work and traveling the world. These digital nomads require specific tools to maintain their productivity, stay connected with their team, and manage their work while on the go. In this fast-paced, ever-changing industry, it is vital to stay ahead of the game by keeping up with the latest tools and technology that can enhance the digital nomad experience. This article will explore some of the latest and most essential tools for digital nomads, as well as offer tips on how to stay productive and organized while on the move.
Software and Apps for Digital Nomads
In addition to essential hardware, digital nomads also need software and apps to stay productive and connected while on the move. Here are some of the most essential software and apps for digital nomads:
Communication Tools
Effective communication is crucial for remote work. These tools enable you to stay connected with your team and clients, and stay on top of your work:
Slack: A messaging platform that allows you to create channels for different topics, and direct message individuals or groups.
Zoom: A video conferencing software that enables you to have face-to-face meetings with your team, no matter where you are in the world.
Google Meet: A video conferencing software that comes with a Google Workspace subscription, allowing you to have online meetings, share screens, and collaborate with others.
Project Management Software
Digital nomads need project management software to keep their work organized, track progress, and collaborate with their team:
Asana: A project management tool that allows you to create tasks, assign them to team members, and track progress.
Trello: A flexible project management tool that uses a visual board to help you keep track of your projects and tasks.
Video Editing Tools for Traveling
Digital nomads who create video content can benefit from mobile video editing tools that enable them to edit and share their content on the go:
Veed.io: A web-based video editing platform that allows you to edit, resize, compress, and caption videos on any device with an internet connection, making it easy to create high-quality video content on the go. Veed.io also offers a video compressor that can reduce the file size of your videos without sacrificing quality, a video editor that includes features like trimming, cropping, and adding text and music, and a GIF compressor that allows you to create and share animated GIFs from your videos. These tools can save digital nomads time and make it easier to create and share video content, no matter where they are.
Digital Security and Privacy Tools
Working remotely often means relying on public Wi-Fi, which can be a security risk. These tools can help you stay safe online:
VPN: A virtual private network that encrypts your internet connection, protecting your data from hackers and ensuring your privacy.
LastPass: A password manager that enables you to securely store all your passwords and login credentials, so you don't have to remember them.
Productivity Apps
With so many tasks to juggle, it's easy to feel overwhelmed and unproductive. Fortunately, there are plenty of productivity apps available that can help you stay organized, focused, and efficient.
Todoist: popular to-do list app can help you stay organized and on top of your tasks. You can create tasks, set due dates, and assign priorities. The app also allows you to categorize tasks into projects and sub-projects, making it easy to manage complex tasks. Todoist syncs across all your devices, so you can access your tasks from anywhere.
Forest: a unique productivity app that helps you stay focused and avoid distractions. The app uses gamification to encourage you to stay focused by growing a virtual forest. When you start a task, you plant a tree, and it grows as long as you stay focused on the task. If you leave the app, the tree dies. Forest is a great app for those who struggle with procrastination and distractions.
RescueTime: a time-tracking app that helps you understand how you spend your time. The app tracks your activities on your computer and mobile devices and provides detailed reports on how much time you spend on each app and website.
Emerging Technology for Digital Nomads
As technology advances, new tools, and devices are emerging that can help digital nomads work more efficiently and enjoy their nomadic lifestyle. Here are some of the most exciting emerging technologies for digital nomads:
Virtual and Augmented Reality Tools
Virtual and augmented reality tools are becoming increasingly popular for remote work, offering opportunities for immersive experiences and enhanced productivity:
Spatial: A collaborative platform that uses augmented reality to enable remote teams to work together in a virtual space.
Oculus Quest: A standalone virtual reality headset that offers a range of productivity and entertainment apps, including virtual coworking spaces.
Wearable Devices and Health Tracking Technology
Digital nomads need to prioritize their health and well-being while on the move, and wearable devices and health-tracking technology can help them do just that:
Fitbit and Apple Watch: Wearable devices that track your physical activity, heart rate, and sleep patterns.
Calm and Headspace: Meditation and mindfulness apps that can help you stay focused, reduce stress, and improve your overall well-being.
Tips for Staying Productive and Organized as a Digital Nomad
As a digital nomad, staying productive and organized can be challenging. To help you stay on top of your work and achieve your goals, it's important to develop effective time management strategies, organization tips, and remote work best practices.
When it comes to managing your time, set specific working hours, create a to-do list, and prioritize tasks. Use time-tracking tools to monitor your progress and identify areas for improvement. Keep your workspace organized and clutter-free, and use digital tools to manage projects and tasks. Cloud storage solutions can help keep your files accessible from anywhere.
To maintain effective communication with your team or clients, establish clear expectations and boundaries, and take breaks to avoid burnout. Find a reliable coworking space or coffee shop with a strong Wi-Fi connection to help you stay focused and productive.
By implementing these tips and strategies, you can be productive and organized as a digital nomad and achieve success while enjoying the freedom and flexibility that comes with remote work.