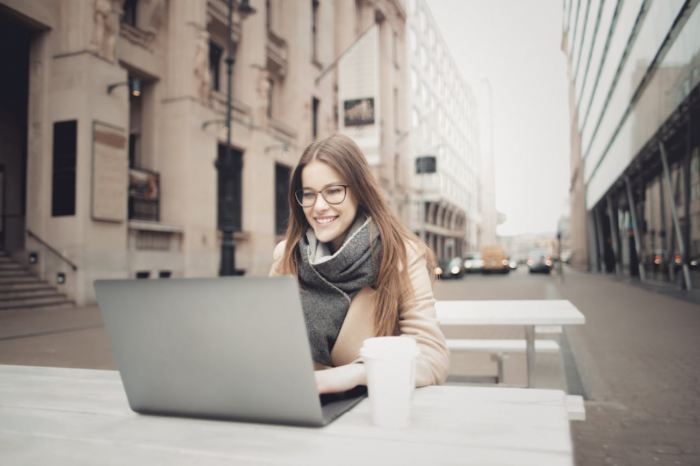 Image from Pexels
More people are leaving their desk jobs to become full-time digital nomads. An MBO Partners research brief showed that the number of digital nomads rose from 7.3 million in 2019 to 15.5 million by 2021. About 42% of these digital nomads even have traditional jobs in the information technology, creative
services, and accounting sectors.
You can also have a full-time traditional job while traveling the world, as long as you bring essential work tools. In this post, we'll cover the five essential tools that you'll need as a digital nomad:
Lightweight Laptops
Digital nomads are likely to do a lot of walking before and after work. However, you don't want to hurt your back by carrying a heavy laptop while you're traveling from one place to another.
You can decrease your discomfort by investing in something lightweight and easy to carry, such as the Apple MacBook Air M2 laptop. It has a lightweight and thin build and can also provide 17 hours of video playback and video streaming, even if the brightness is at 50 and the sound is switched on. The new MacBook Air also has improved its webcam and charging features, which can be helpful for
remote workers.
Travel Adapters
Travel adapters are a must-have item for every tourist. These items have different types of plugs so that you can charge your gadgets in different countries worldwide.
However, digital nomads would benefit from using travel chargers with numerous features. You can leverage travel chargers with multiple ports and a high maximum voltage limit, making it possible for you to charge different devices simultaneously. You can also use travel chargers with a built-in voltage converter and various types of power cables to enable you to charge your devices in more countries.
Blue-Light Eyeglasses
Tanya Polec, a vision rehabilitation specialist at VQ Vision, warns that remote workers are more likely to look at computer screens for long hours. Unfortunately, these long screen times can cause damage to the eyes, which is why experts recommend using spectacles that can reduce digital eye strain.
You can personalize your eyeglasses based on your needs by adding lenses that can reduce the damaging effects of excess screen time. Digital nomads can opt to add blue-violet light lenses to prescription and non-prescription glasses to avoid getting eye strain from computer screens. Regularly wearing these glasses can protect your eyes as you use your gadgets for work, navigation, and communication.
Soundproof Headphones
Noise is one of the biggest challenges that digital nomads face. It can be difficult to listen during meetings, especially if you could hear conversations, vehicles, and other types of sounds while you're working. You can remain productive by using noise-canceling headphones that minimize the sounds you hear from your surroundings. These headphones can be easily stored in your bag or worn around your neck, making them easy to bring wherever you want to work. Thanks to these headphones, you can easily avoid distracting noises and focus on your job, even while you're traveling.
Global Hotspot
When you're always on the move, it's hard to rely on public Wi-Fi networks that tend to be unstable and limited. To add, there's the safety risk of connecting to these unsecured networks and potentially compromising your device and data.

Fortunately, you can take a global Wi-Fi hotspot on your travels for safe, secure, and reliable internet access wherever you go. This device picks up signals from available cellular connections in the area so you conveniently do research, upload photos, and send emails with little to no dip in quality. Wi-Fi hotspots also vary based on battery life, size, display, and data plan, so make sure to choose the right device according to your needs and preferences.

Much like the previous essentials, a portable Wi-Fi hotspot makes it easier for you to work in a restaurant, a train, and other public places. However, if you want a high-speed connection and an overall comfortable experience, Nomadworks is a coworking space that offers amazing services and amenities, with one being superfast 5G WiFi so you can connect more devices and transmit more data without worrying about latency, bandwidth, and signal strength. Aside from the complimentary coffee and tea, there are large office windows and state-of-the-art amenities like a rooftop terrace to help you focus and enjoy your time while you're working in NYC.
Article written by Roane Jeffers