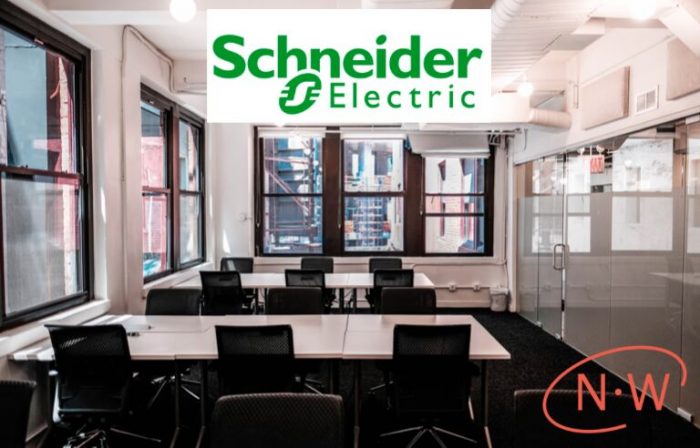 In today's world, with so much news about the impact of pollutants and environmental factors on climate change and the sustainability of resources generally, it is vital that we encourage environmentally conscious corporations to thrive, for the future of our wonderful planet!
Schneider Electric is one such shining example. They aim for a climate-positive world and are continuously investing in, and developing, innovative solutions that deliver immediate and lasting decarbonization. Their 2025 Key impacts includes 80% green revenues, 800 million tons of CO2 emissions saved and avoided for customers since 2018, and 1000 top suppliers reduce CO2 emissions from their operations by 50%. This is one part of the grand sustainability efforts Schneider Electric is constantly making.
Nomadworks is delighted to welcome Schneider Electric to our NYC office. As a European multinational company with over 500 locations across 117 countries, Schneider Electric provides energy and automation digital solutions for efficiency and sustainability. They combine world-leading energy technologies, real-time automation, software and services into integrated solutions for homes, buildings, data centers, infrastructure and industries. In 2021, Schneider Electric was ranked most sustainable company in the world out of 8,000 companies assessed by Corporate Knights.
Learn more about the company here and all the positives they are creating for the future of our planet: https://www.se.com/us/en/about-us/company-purpose/